The 7DayStory is a short story writing challenge, from the creators of StoryADay May and the DIY MFA:
Write, revise & release a story over the next seven days
Use the hashtag #7DayStory to connect with other working writers
Repeat as often as you like!
Why Write A Story in 7 Days?
We believe that it is by writing that we become writers.
But when we are finishing, revising, releasing our work, and connecting with readers and other writers, we become fulfilled writers.
We're encouraging writers to sharpen their writing skills by writing, revising and releasing short stories in seven days.
Finish your first draft in a day or two, before you lose momentum
Revise the story over the next few days in several passes
Connect with other writers to find sources of support and feedback.
Release the story to trusted readers, or perhaps a publication.
Repeat the process often, to learn from your experiences and reinforce the writing habit.
Sign up now to join the #7DayStory challenge and get daily updates to keep you on track through the writing and revision process
About The Authors
Julie Duffy has been the host of StoryADay May, an annual short story writing challenge, established in 2010. Every year thousands of writers join the challenge and use her insights, writing prompts and encouragement to become more productive, more fulfilled writers.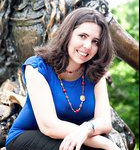 Gabriela Pereira is the Instigator of DIYMFA.com, the do-it-yourself alternative to a Masters degree in writing. While undercover as an MFA student, she invented a slew of writing tools of her own and developed a new, more effective way for writers to learn their craft. She dubbed it DIY MFA and now her mission is to share it with the world.